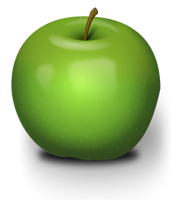 Principal: Teresa Kaiser
208-667-7460
It is a great privilege for me to be joining Venture High School as the new principal for the coming school year. I had several opportunities to visit the school and classes during the 2015-16 school year and was so impressed by the sense of family and community throughout the school. It is clear that the individuality of each student is valued and respected and that the staff works together to empower each student to reach personal learning goals.
At Venture, students participate in a learning environment where lessons and activities are relevant, kindness and respect are nurtured, and everyone receives the support needed to succeed. We enjoy family-style barbeques, holiday celebrations, and ceremonies to honor students' achievements.
The teaching and support staff at Venture is committed to preparing young people for the future. Four professional-technical programs that promote job-related skills are available for students. Additionally, the new four-day school week and extended learning day allows students to make up missing credits, participate in internships, and take part in dual enrollment opportunities. Many of our graduates have earned certificates that give them a jump-start on post-secondary opportunities. I look forward to meeting all of our families and getting to know each student at Venture High School.
Teresa Kaiser, Principal