Give the gift of Literacy this season.
Lakes is collecting new or slightly used childrens books for grades Kindergarden - 3rd grade up until December 10th. Students may bring their books to their 1st period class to help support this great program. The books will be distributed to the Kootenai County School Disticts between Dec 15th -December 17th. Money donations are also accepted. Please contact Stacey Doerr, 208-667-4544, if you have any questions.
Home Of The Wolverine
Welcome to Lakes Magnet Middle School, the Home of the Wolverines. We are very proud of our high achieving students and great staff. We offer Magnet classes that emphasize advanced learning in Science, Arts and Health. We take pride in our community and are in involved with many community events such as our Multi-Cultural Faire, Second Harvest and Kindergarten Buddies. Our Office Staff is available to help 7:30AM to 3:00PM Monday thru Friday if you need help during the school year.
Boys and Girls Club
Lakes is excited about teaming up with the Lola and Duane Hagadone Boys and Girls Club.
The CDA Clubhouse is now open for the 2016-2017 school year. It is located right next to Lakes on 15th Street and open to ages 6-18. The membership is $20.00 for the school year and $20.00 for the summer. A great place for your teen to hang out after school. More information to come.
Mrs. Nelson just received
her box full of goodies.


Christmas In August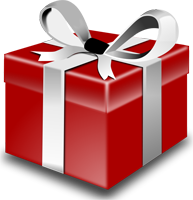 On August 29 the Lakes Staff was suprised by the Christ the King Church and the Charity Circle with school supplies. At the end of school school last year, wish lists were handed out to each staff member. Little did we know th come true. This group of volunteers have supported Lakes for many years. They keep our Wolverine Den stocked with clothing, personal iteand supplies that our students may need. Lakes cannot thank them enough for their generosity and support.
Thank You Christ The King and Charity Circle!
Resources to help your student